Oct 10, 2018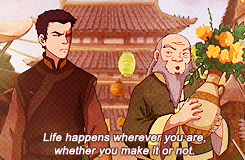 We may be a single generation away from effective use of the term "Saturday Morning Cartoons", as the accessibility of streaming services and on-demand entertainment brings any number of options to audiences at any time, on any day. But for adults viewing audiences right now, there are animated programs that occupy double-digit percentages of both broadcast and online programming libraries. Some of these are, without question, geared specifically to a mature audience. But many are created and written for younger audiences, while still drawing substantial numbers adult viewers.
We're geeks by definition, and to us, that means a deep-felt and detailed appreciation of things that we find entertaining, interesting, and engaging. So it should come as no surprise that many of us -- a huge swath of us -- are drawn to cartoons, regardless of the target demographic. Perhaps it's the nostalgia, the opportunity to escape a demanding and stressful adult world to enjoy the simpler entertainment of our past. Perhaps it's the original programs and series being created today, that capture that youthful energy, while still providing quality storytelling and content that either refuses to be maturity-labeled, or transcends those stiations to offer entertainment that is just as engaging and appealing to adults as it is to teens or even younger children. A good story, after all, is a good story...
Joined by guests Chip (of This Week in Time Travel) and Lauren (voiceover artist and podcaster), we look at the topic of cartoons -- specifically, enjoying them as an adult even if they are produced and targeted primarily to a younger audience.