Jun 9, 2017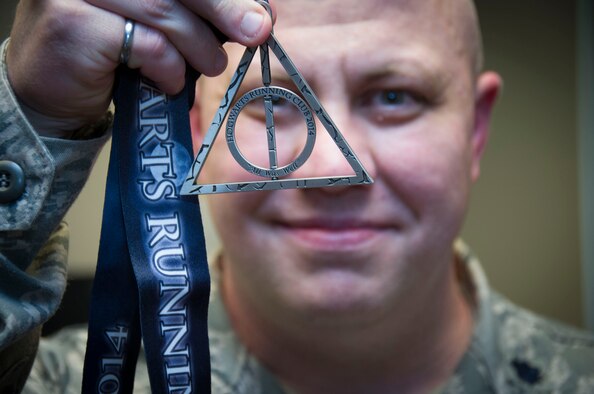 We've been immensely fortunate here on In Defense Of to meet and speak with members of the geek community and various fanbases who use their passions, creativity, and sheer numbers to enact positive changes in the world. From online gamers fundraising for Save the Children, to artists and illustrators auctioning their work for refugee aid, to fan groups volunteering time and resources to political and social activism; it's clear that our fanatical passions bring us together, and when we stand together, we stand stronger.

It came as no surprise to us that, while attending a Doctor Who convention this year, we met a group of people who exemplify the crossroad between fan appreciation and philanthropy -- or to steal a term from their organization's founder, "fanthropy". Their virtual running events have hundreds upon thousands of participants, and each event is specifically targeted to channel donated funds to a charity uniquely connected to the fandom involved.

One conversation later, and we immediately saw the benefit of sharing their vision, efforts, and tremendous successes with the IDO listening community. We hope to connect with many more such innovators and catalysts for positive change in the years ahead.
We're joined this time in-studio by Brian Biggs, founder of the Whovian Running Club, Hogwarts Running Club, and Chilton Running Club, to chat about geek altruism and fandom-inspired fundraising efforts.
BONUS SEGMENT: We're adding a section to the start of every IDO installment to celebrate and signal boost the positive news from our greater fandom circles, because we can always use some o' that feel-good in today's world. This session, there's absolutely nothing better to talk about than the global success of the Wonder Woman cinematic release -- and we spend a few minutes cheering the triumphs, the empowerment for fangirls and enlightenment for fanboys, and our unabashed love of Patty Jenkins.